Pre & Post Rehabilitation Oncology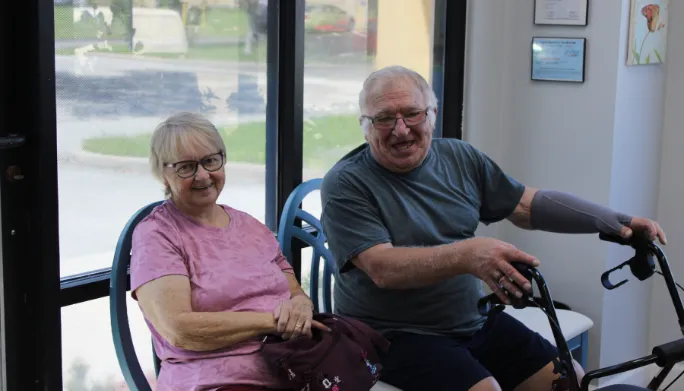 Your Journey Towards Healing: Prehab and Rehab Oncology
At the intersection of medical advancement and holistic care, we find an approach uniquely suited to your cancer journey: Prehabilitation and Rehabilitation for Oncology. Our mission is to guide you through the complexities of cancer treatment, equipped with strength, resilience, and the power of proactive care.
Advantages of Prehab
Our innovative Oncology Prehab program lays the groundwork before your cancer treatment commences. This preemptive strategy aims at preparing your body and mind for the challenges ahead, enhancing your strength and stamina to foster a robust foundation. It is scientifically designed to mitigate treatment-related side effects and fortify your body's ability to endure and respond positively to therapies like radiation, chemotherapy, and surgery.
Regain Your Mobility: The Rehab Focus
Our Post-treatment Rehabilitation program accentuates restoring your range of motion, reducing pain, and addressing potential side effects like axillary web syndrome (AWS) and chemotherapy-induced peripheral neuropathy (CIPN). Here, we focus on nurturing your healing journey, integrating evidence-based physical therapies to optimize your recovery and promote your independence.
Personalized Pathways to Recovery
Our multidisciplinary team of specialists understands that every cancer journey is unique. Thus, our prehab and rehab programs are customized to your individual needs. We work in close collaboration with you, your family, and your medical team to craft a tailored approach that acknowledges your unique body responses, goals, and lifestyle.
Benefits Beyond the Clinic
With our holistic approach, we aim to empower you. The advantages of our Oncology Prehab and Rehab extend beyond the clinic's boundaries, positively influencing your daily life. Increased energy levels, enhanced physical functioning, and improved mental well-being are just some of the benefits you can expect.
Guiding Recovery
In the fight against cancer, our Prehab and Rehab Oncology program offer two-fold assistance. Through prehab, we prime your body for the battle ahead, fostering resilience and promoting a proactive mindset. Post-treatment, our rehab strategies aim to reintegrate you into normalcy, focusing on regaining strength, mobility, and quality of life.
You are not alone in your fight against cancer. With us by your side, you can face your treatment with confidence, knowing you are equipped with the strength and resilience to overcome. Let our Oncology Prehab and Rehab programs guide your journey to healing and help you reclaim your life with renewed vitality.
Request An Appointment
Please fill out this form and
we will contact you about scheduling. Carly F

"Denise is AMAZING! My elderly father has had such difficulties with lymphedema in his legs. It's definitely been an uphill battle. No one seemed to be doing anything to help him heal. As soon as we were able to get scheduled with Denise, she said to my dad, "Give me one month of your life, and I'll give you back your legs." She wasn't kidding! I haven't seen my dad's legs so thin and without fluid in years! It's truly unbelievable. If you or a family member need help, or are in the medical field wanting to learn how to give someone back their life, call Denise." Jenna P

"If you want a therapy service who cares about you and your success as an individual this is the way to go. Denise has so much knowledge about the lymphatic system, edema, and lymphedema and she will share that with you!"